Ambition
'A model for sustainable urbanization'
The Municipality of Utrecht aims to embed sustainability in the redevelopment of Utrecht Beurskwartier: it will become a model for sustainable and healthy urbanization.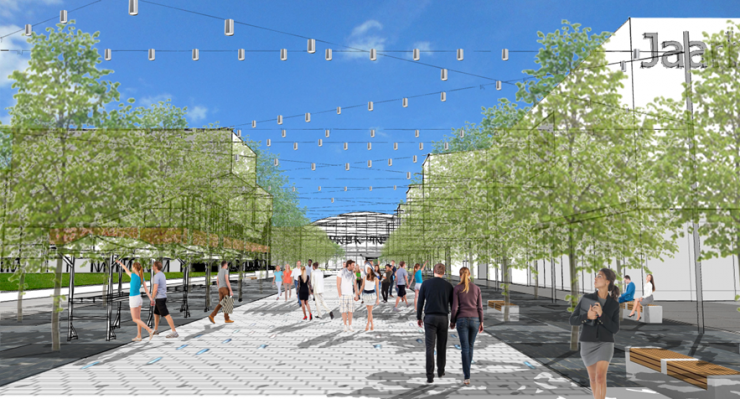 The main objectives of this ambition are:
an energy neutral area
a climate-proof area
an attractive area, through sustainable energy, optimum greening, water retention and clean personal mobility
Within the Smart Sustainable Districts programme, the Municipality of Utrecht, Jaarbeurs and SSD-partners aim to co-develop, pilot and test new integrated solutions for the Utrecht Beurskwartier. These solutions will lead to factor four improvements in a range of climate change and sustainability measures. Solutions, improvements and lessons learned from these integrated approaches will be shared to help enable smarter, more sustainable districts worldwide.